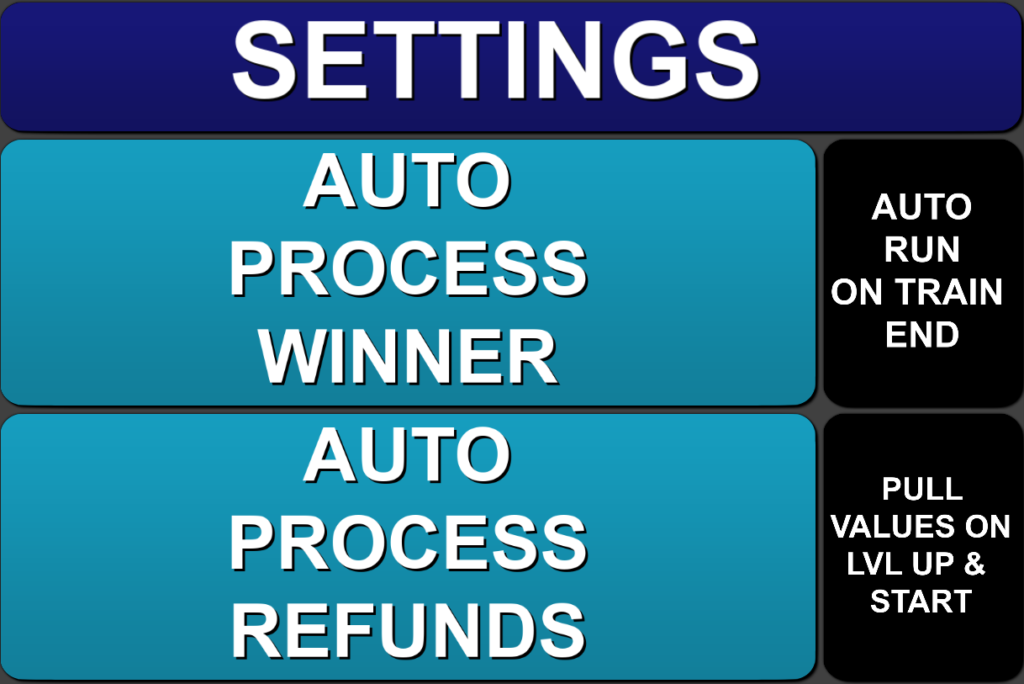 If a Hype Train on Twitch reaches level 3 or higher, the Hype Train conductor is detected and given the opportunity to win free redemptions for the rest of the night. Points are automatically refunded if they win. If another hype train is started and concludes with a different conductor at level 3 or higher and wins, they will take over the spot and get free redemptions.
OBS integration is not needed for this and runs automatically hands free in the background.
Chances of winning are changeable in the blue Settings button.
BETA NOTE: This is a Beta. This means it could crash, not work, or do unexpected things. If you do download this, please let us know if you run into any bugs or problems so we can fix them for full release! Enjoy!